Education Faculty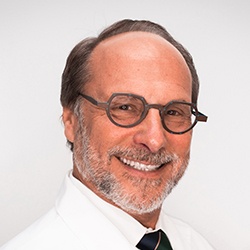 Richard E. Gans, PhD
Founder and Executive Director
Founder and Executive Director of The American Institute of Balance, one of the largest balance centers in the USA Dr. Gans received his PhD from…
Read More
Kim Rutherford, PT, DSc, COMT
Vice President of Education and Professional Services
Dr. Rutherford obtained her Master's degree in Physical Therapy (MPT) from the University of Missouri and her Doctorate of Science (DSc) in Physical Therapy from…
Read More
Alison D'Alessandro, PT, DPT, NCS
Director of Rehabilitation
Dr. Alison D'Alessandro received her bachelor's degree in Exercise Science from Florida State University and her Doctor of Physical Therapy degree (DPT) from the University…
Read More
Alyssa VanderVeen, AuD, Board Certified, CCC-A
Director of Clinical Science
Dr. Alyssa Steinweis received her Doctorate of Audiology (AuD) from Nova Southeastern University and completed her undergraduate coursework at Ithaca College in Public and Community…
Read More
Brittany Fauble, AuD, Board Certified, CCC-A
VP of Diagnostic and Clinical Services
Dr. Brittany Fauble received her Doctorate of Audiology (AuD) and her Master of Science (MS) in Hearing, Speech and Language Sciences from Gallaudet University, and completed her undergraduate coursework at…
Read More
Tim Rylander, PT, EdD, MPT, OCS, CBIS, CSMT
Education Faculty
Dr. Rylander earned his Bachelor of Science degree from Eureka College in Exercise Physiology with a concentration in cardiac rehabilitation.  Later, he earned both his…
Read More
LaDarius "LD" Woods, PT, DPT, PhD, CSCS
Education Faculty
Dr. Woods earned his Bachelor of Science in Biology-Psychology from Birmingham-Southern College, Doctor of Physical Therapy (DPT) from Alabama State University, and Doctor of Philosophy…
Read More
Kate Colagreco, PT, DPT
Education Faculty
Dr. Colagreco earned her Bachelor of Science in Exercise Science from West Chester University of Pennsylvania. She then went on to earn her Doctor of…
Read More
Steven E. Spinks, PT, DPT, OCS, COMT, FAAOMPT
Education Faculty
Dr. Spinks earned his Bachelor of Science in Kinesiology and Exercise Science from Western Kentucky University and his Doctor of Physical Therapy (DPT) from The…
Read More
Alex Steward, PT, DPT
Education Faculty
Dr. Steward earned her Bachelor of Science in Exercise and Sport Science and Doctor of Physical Therapy from the University of Evansville. Dr. Steward is…
Read More
Joseph Sakumura, AuD, Board Certified, CCC-A
Education Faculty
Dr. Joseph Sakumura, received the Doctor of Audiology (AuD) degree from the University of Kansas Medical Center and his undergraduate from the University of Kansas….
Read More
Christopher Long, PT, DPT, OCS
Education Faculty
Dr. Long received his Bachelor of Science in Exercise Science from Georgia State University. He then went on to earn his Doctorate in Physical Therapy…
Read More
International Education Faculty
Elvia Molano, MD
Education Faculty
Médico cirujano general de la Universidad del Norte de Barranquilla, Colombia Otorrinolaringóloga cirujano de cabeza y cuello del Hospital Universitario San Cecilio de Granada, España…
Read More
Dr. Aseel A Al-Meqbel, Ph.D., M.Sc., B.Sc. Audiology/Dip Pharmacology
Education Faculty
International Faculty  Ph.D., M.Sc., B.Sc. Audiology/Dip Pharmacology Assistance Professor of Audiology-Hearing & Speech Science Department Faculty of Allied Health Sciences Kuwait University AIB International Fellow
Read More
Alfarghal Mohamad, MD, AuD
Audiology Physician at National Guard Hospital, Jeddah
Alfarghal Mohamad is both a medical doctor specialized in audiovestibular medicine (Egypt) and doctor of audiology (USA). His medical background includes Neurology, ENT and Audiovestibular…
Read More
Walid Omer, MD
HNS Specialist at the Hearing & Balance Unit, Hamad Medical Corporation (Doha-Qatar)
Dr. Walid Omer.M.D. is an ENT-AudioVestibular physician working as a specialist in Hamad Medical Corporation(HMC), Doha, Qatar. Dr. Walid Successfully completed his Residency in 2014…
Read More
Tamim Al Ali, MD
ENT Surgeon at Ministry of Health Kuwait
ENT, Audiovestibular medicine specialist Head of Audiology and speech therapy department in Salim AlAli center, Kuwait 
Danah Alyahya, DSc
Assistant Professor or Physical Therapy, College of Applied Medical Sciences (Majmaah University)
Doctor of Science DSc Physical Therapy, School of Allied Health Professions, Loma Linda, University, Loma linda, CA
Faisal Mubarak, DSc
Faisal M. Al Mubarak, DSc  Dr.Al Mubarak has received his Doctorate degree in 2016 from Loma linda University with a focus in balance disorders &…
Read More
Jackie Cuellar, Au.D.
Education Faculty
Audiologist from Colombia and former President of the COLOMBIAN SPEECH AND LANGUAGE ASSOCIATION. Adjunct university professor and researcher of audiology programs. Scientific Director of Eco…
Read More