Meet The American Institute of Balance – Education Faculty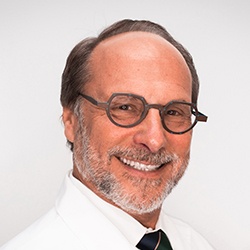 Founder and Executive Director
Founder and Executive Director of The American Institute of Balance, one of the largest balance centers in the USA Dr. Gans received his PhD from...
Read More
International Education Faculty
Education Faculty
Médico cirujano general de la Universidad del Norte de Barranquilla, Colombia Otorrinolaringóloga cirujano de cabeza y cuello del Hospital Universitario San Cecilio de Granada, España...
Read More
Education Faculty
International Faculty  Ph.D., M.Sc., B.Sc. Audiology/Dip Pharmacology Assistance Professor of Audiology-Hearing & Speech Science Department Faculty of Allied Health Sciences Kuwait University AIB International Fellow
Audiology Physician at National Guard Hospital, Jeddah
Alfarghal Mohamad is both a medical doctor specialized in audiovestibular medicine (Egypt) and doctor of audiology (USA). His medical background includes Neurology, ENT and Audiovestibular...
Read More
HNS Specialist at the Hearing & Balance Unit, Hamad Medical Corporation (Doha-Qatar)
Dr. Walid Omer.M.D. is an ENT-AudioVestibular physician working as a specialist in Hamad Medical Corporation(HMC), Doha, Qatar. Dr. Walid Successfully completed his Residency in 2014...
Read More
ENT Surgeon at Ministry of Health Kuwait
ENT, Audiovestibular medicine specialist Head of Audiology and speech therapy department in Salim AlAli center, Kuwait 
Assistant Professor or Physical Therapy, College of Applied Medical Sciences (Majmaah University)
Doctor of Science DSc Physical Therapy, School of Allied Health Professions, Loma Linda, University, Loma linda, CA
Faisal M. Al Mubarak, DSc  Dr.Al Mubarak has received his Doctorate degree in 2016 from Loma linda University with a focus in balance disorders &...
Read More
Education Faculty
Audiologist from Colombia and former President of the COLOMBIAN SPEECH AND LANGUAGE ASSOCIATION. Adjunct university professor and researcher of audiology programs. Scientific Director of Eco...
Read More